Aluminium Versus Zinc Anodes
Which to use? Will aluminium or zinc anodes in salt water environments? Both will work and have different benefits depending on where the vessel is, in brackish water where the salinity is much less, then aluminium is definitely the metal to use. Aluminium however has many benefits over zinc. In this article we will discuss the pros and cons of both types.
What Are The Basic Differences?
Electrical Capacity – Aluminium anodes have a greater electrical potential. Aluminium far out performs zinc by corroding more slowly and lasting longer. This in itself can create a great cost saving. The way the anode corrodes is different for zinc than aluminium, some mistake the lack of corrosion on aluminium for it not working. This is not the case. Zinc anodes tend to dissolve more evenly and completely; while typical aluminium anodes erode unevenly with visible "craters".
Weight – Aluminium is significantly lighter in weight than zinc so the transportation costs are less, as it the effort required to fit them. Zinc is 2.5 times heavier than aluminium. Why do you need less anode weight? It's because anodes work on surface area and mass, and not just weight. Less is more in the case of aluminium.
Price – At the moment, zinc anodes are often more expensive than aluminium due to metal prices. The price of shipping of zinc can often work out more expensive than aluminium (depending on the anodes you need), because the weight is more.
Looks – Aluminium anodes tend to look a bit brighter than zinc but have a slightly more matt finish, but this is not always the case.
Uses – Zinc can only be used in salt water effectively, whereas aluminium can be used in salty and less salt containing waters.
Composition – Zinc anodes will contain cadmium, copper, iron, aluminium and a few other elements to adhere to US MIL Specification. Aluminium on the other hand does not contain cadmium as it is not required to achieve the correct electrical capacity required from the alloy, but instead contains other active ingredients such as Indium and silicon.
Quality – The quality of any anode is essential. Whether you choose zinc or aluminium, the grade and the composition are key to the effectiveness of the anode. Some cheaper suppliers use scrap metal in their manufacturing process which means that the quality of the metal can be less, and also included more impurities which reduces the capacity of the anode. These cheap anodes often don't meet the required standards or have any testing facilities, let alone certification. The anodes must meet MILSPEC and has ISO 9001 accreditation to be deemed quality anodes that will do the job. The anodes sold via this site have this certification and are regularly tested to ensure they meet the strict criteria.
Are Zinc and Aluminium Anodes Environmentally Friendly?
Aluminium carries a 'better' environmental footprint than zinc anodes. The aluminium anodes do not contain cadmium in the composition, which is harmful to the marine population (and humans). Both Martyr and Tecnoseal aluminium anodes are cadmium free. There needs to be essential cadmium in zinc anodes to ensure they work in the correct anodic way rather than simply a lump of zinc, which actually behaves too anodically without other key components.
What's The Problem With Cadmium?
Cadmium is a naturally occurring element and is even present in some food as it can be found in varying volumes in plants and animals that enter the food chain. It has many uses and is critical in the production of some well known and used products and services such as paints, batteries and electro-plating. It is however, carcinogenic and poisonous in large quantities. It is used across the world but as with anything, minimising the amount that is being deposited in the worldwide waters, in the air and indeed on land, is critical.
Why Is Cadmium Used in Anode Production?
A zinc anode is not just manufactured from plain zinc; it needs other elements to transform its properties into a high performance zinc anode manufactured to US MIL Spec specification. If it were just zinc, it would not protect your equipment and vessel in the correct manner as it's too anodic.
So, why not just remove the cadmium from the zinc composition? As mentioned previously, it's an essential element included in manufacturing high quality anodes so to simply remove it would decrease the anode's capacity to work as an anode. Manufacturers are busy working on trialling other compositions to make zinc anodes cadmium free, but until a suitable alternative is found, it will still continue to be used in zinc anode production.
The anodes we sell are only manufactured to the highest quality specifications. Our most popular anode brand Tecnoseal, are deeply committed to developing high quality anodes to protect your investment, but that also protect our precious waters.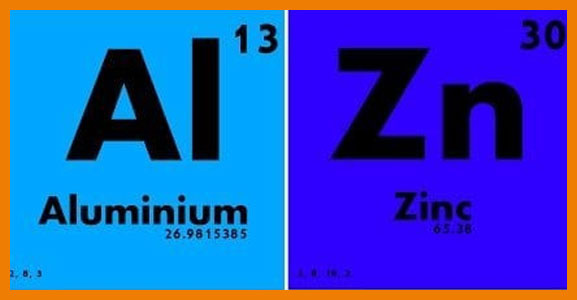 Aluminium Points To Note
Used in salt and brackish water
High nominal electrical capacity – up to 3 times higher than that of the same mass of zinc, so you can protect more with less
Aluminium anodes stay active and also remain active if exposed to air, if zinc anodes are removed from water they coat over
Often less expensive than zinc
Aluminium anodes will reactivate when re-immersed
Lighter to ship and to fit
Can last longer so less frequent changes means less maintenance cost
Cadmium free
Plenty of shapes and sizes available but more to come
Zinc Points To Note
Used in salt water only
Provides excellent anti-corrosive properties (hence used to galvanise steel)
Because of its density and structural composition, it provides significantly better impact strength which can be critical in some marine environments
More even decay across the anode
Traditionally used by the maritime industry so is very widely available in all shapes and sizes