Fitting Instructions For Steel Hulls
These are useful instructions for fitting anodes to boats such as canal barges.
For best results when fitting anodes to steel hulls:
The anode should be positioned on the outside of the hull, below the waterline under the turn of the bilge.
The anode should not be positioned in front of or in line with echo-sounding transducers or log impellers.
When fitting and replacing bolt-on anodes, always ensure that the serrated fan disc washers are replaced.
The surface of the sacrificial anode should not be painted.
You can calculate how many anodes you may require here.
Common Layouts Of Anodes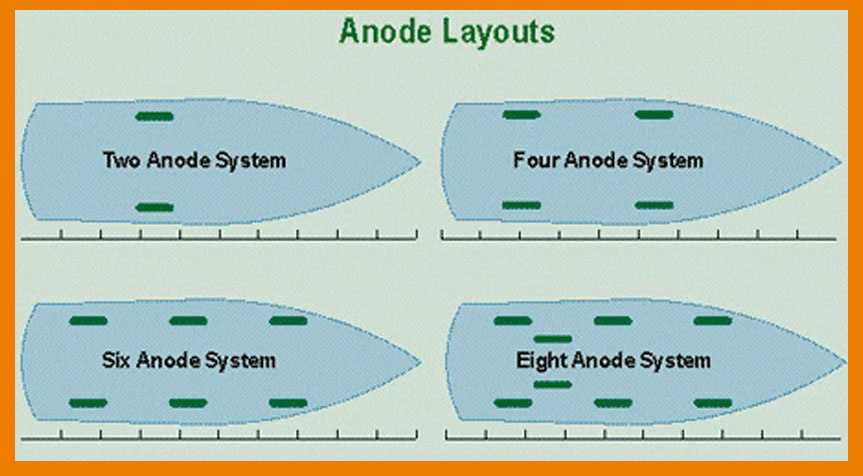 Common anode layouts

Anodes on a standard boat

Anode layout on a canal barge type vessel